It is deep within the inner sanctums of the workshop
that the creative juices flow and the magic is done.
Marc Horovitz, Garden Railways Magazine, October 2003
---
A number of years ago, we moved into a retirement bungalow. In the back of the basement of the new home was an office that I set up as my train workshop and computer room. The workshop area houses a large work table and drill press.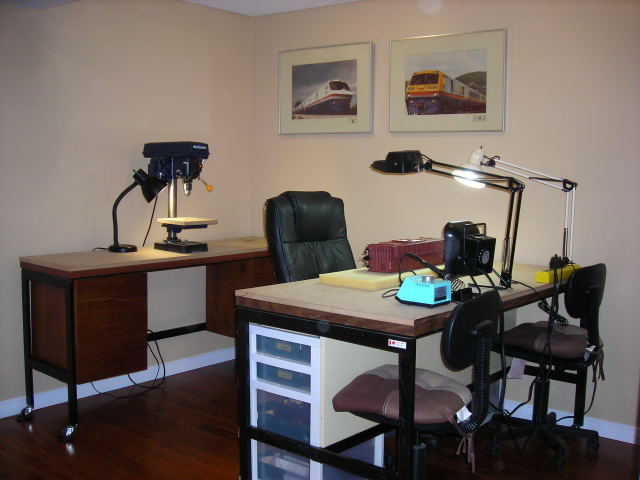 The drill press is mounted on a government surplus credenza with the modular book shelves removed from the center so I can sit and work in comfort. It has a steel frame, sturdy top and hardwood drawers on roller glides. The drawers are handy for holding drill bits and other accessories. I added a 3/4 inch MDF work surface, and a goose-necked work light.
My work table is a 2.5 x 5 foot, government surplus table with a 3/4 inch MDF work surface added. The comfortable chair swivels and rolls on casters so I can use either the table or drill press without moving. Two smaller chairs under the back of the table can be used by guests.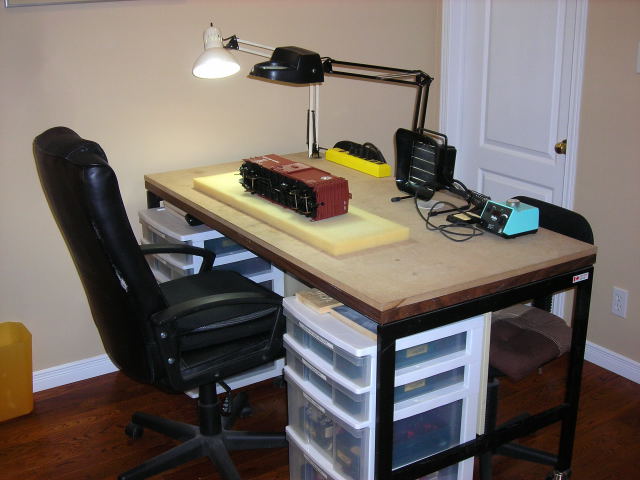 Although the room is lighted with pot lights, the telescoping light and magnifier mounted to the back of the table really help when working on small parts. A power bar, smoke absorber and soldering station are the only other essential items that remain on the back of the work table.
Under the table are two storage cabinets on casters that hold my frequently used tools. The drawers have been lined with surplus Bachmann On30 boxes and foam sheets. The cabinets can be rolled to the open end of the table to allow two people in the work area.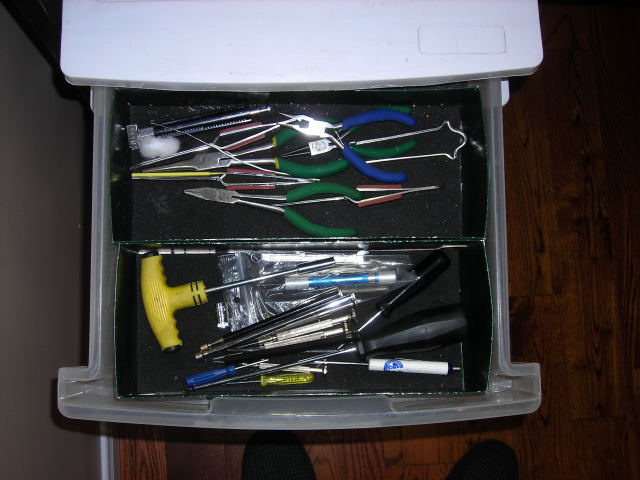 In the storage closet there are larger cabinets and parts bins that hold project materials and less frequently used tools.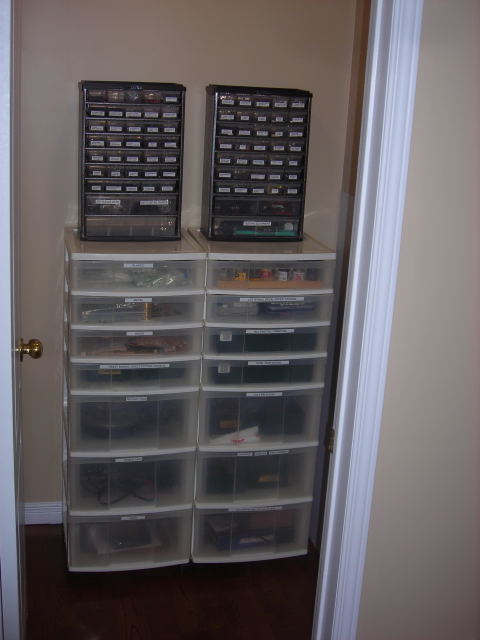 Opposite the work area is my computer desk and run off. I no longer have to climb two flights of stairs to access reference material or web site information as I did in our previous home.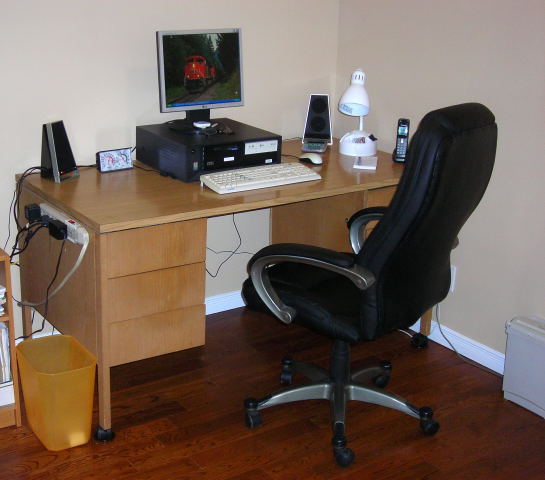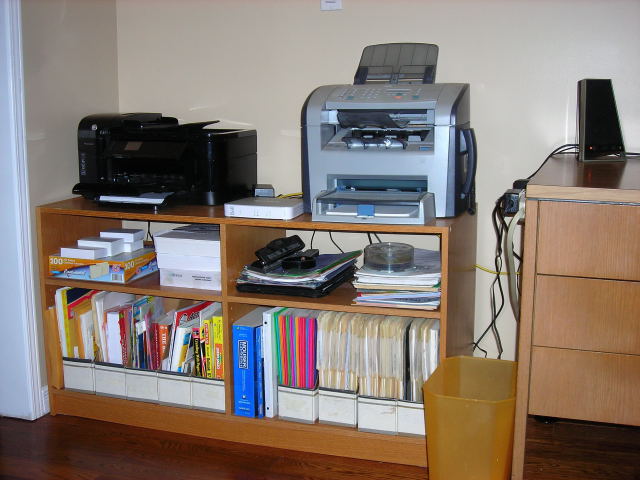 My diesels and other railway equipment are stored on bays of vinyl shelving in an area between the work shop and crew's lounge. This area also holds the ever popular beverage fridge.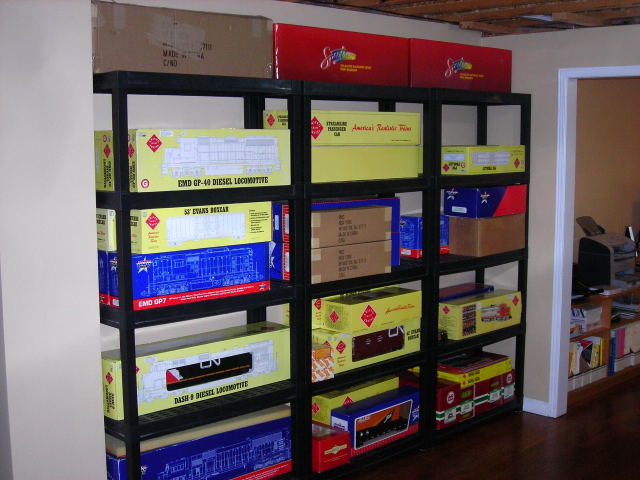 The new crew's lounge is carpeted and more comfortable than the previous. Now visiting club members can enjoy their coffee break in cushy seating, watch train DVDs on a large screen TV, or just enjoy the gas fireplace. There is also a washroom off an adjacent bedroom.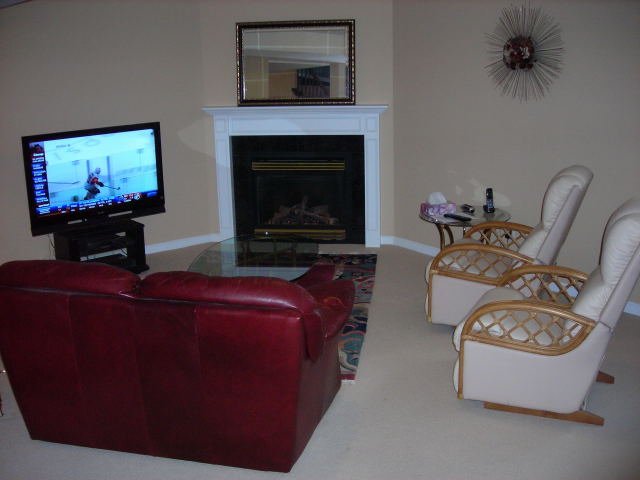 The new work shop and crew's lounge are certainly a pleasant place to spend the hours a day.