Please note all the items on this page are available for ANYONE to purchase not just OVGRS club members.
The club member's name and e-mail address is posted with their ads so you may contact them directly.
OVGRS MEMBERS, do you have something that you would like to sell? E-mail the details and a picture to Paul Norton at pnorton@sympatico.ca and it will be posted here.
---
Barry Birkett has a USA Trains F-3A that he is willing to sell for $699.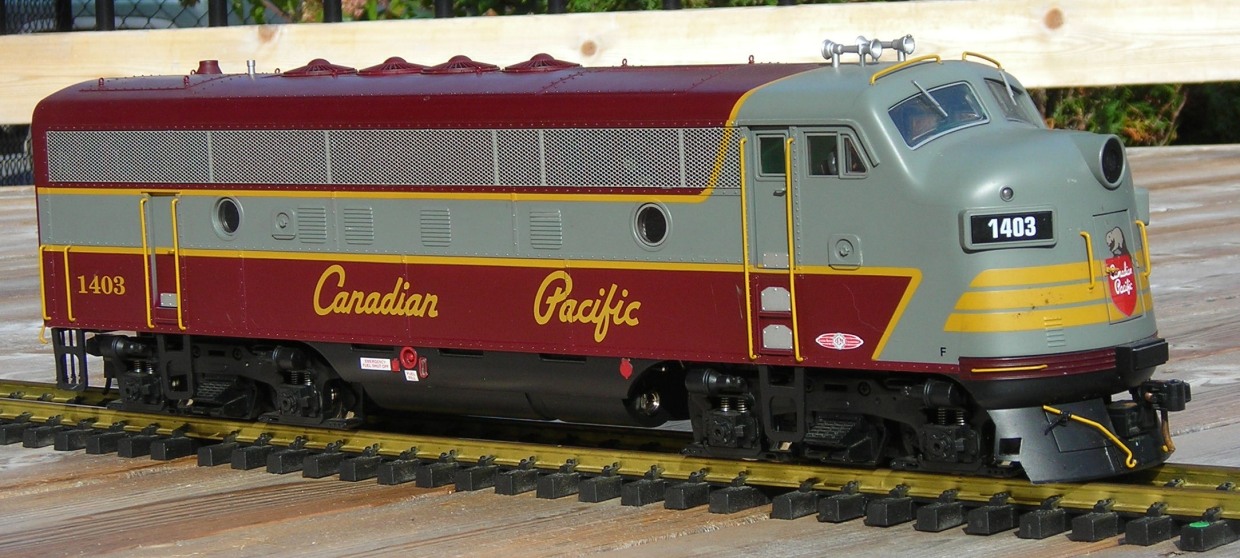 This handsome locomotive has been professionally converted to battery power, radio control and sound. It has a Revolution receiver, Phoenix Sound P8, 18.5 volt lithium-ion battery, and Kadee couplers.
If you are interested please e-mail Barry at babirkett@yahoo.ca or phone him at 613-967-0497.
---
Tim McCabe at the Freight House Restaurant in Ogdensburg, NY has a good selection of Aristo-Craft products for sale. These pictures include a number of new items, cars and track that have been added, and several cars that have been reduced.