After fire destroyed the smaller wooden trestle at Lily,
IPP&W management decided to replace both wooden trestles with steel bridges.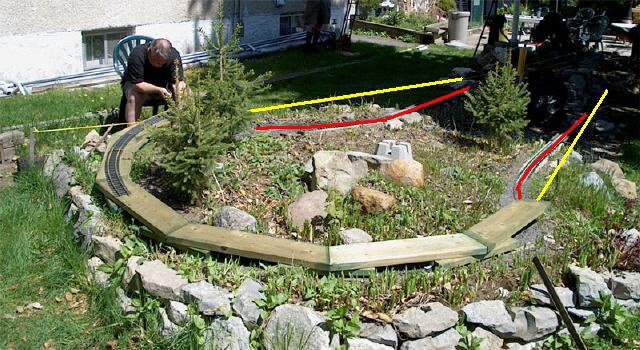 As it was safer and more cost effective to build around the trestles than tear them down, the mainline around Lily will be re-aligned. The new alignment (in yellow) will remove the dog bone (in red) and widen the narrowest curve on the railway.
The new main line will bypass both Lily and the Blue Mountain Mine. These areas will be served by the Mattawa and Rat Portage Railway from Glen Hammond. Gord Bellamy, President of the M&RT Railway, is studying the addition to his branch line.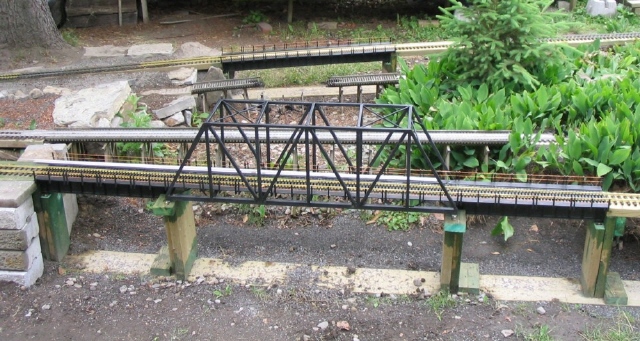 The new steel bridges are in place. Two deck girders and a through trestle bridge, shown in the foreground, carry the new mainline around the remaining wooden trestle. The deck girder bridge in the background bypasses the burnt trestle with the realigned mainline.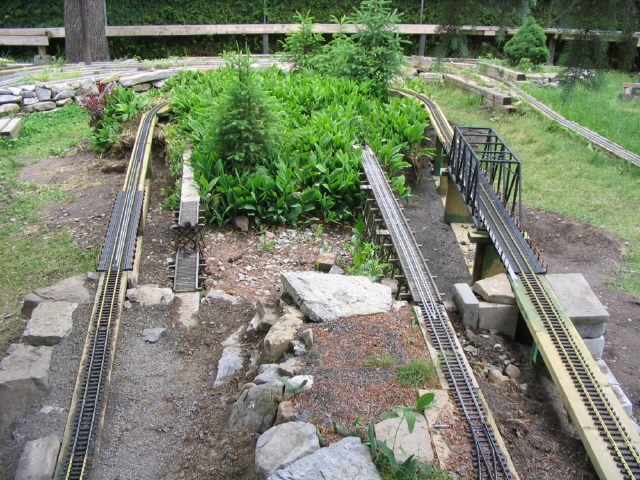 A westward view of the new track alignment at Lily.
An eastward view of the new track alignment.

June 8, 2007 – Guardrails added in the center of the new through truss bridge.
New spur and freight shed at Lily