If you have a Revolution receiver with sounds that has ceased to function, you may have blown the surface mounted 5-amp fuse on the bottom of it. The fuse can be tested for continuity using an Ohm meter or multimeter.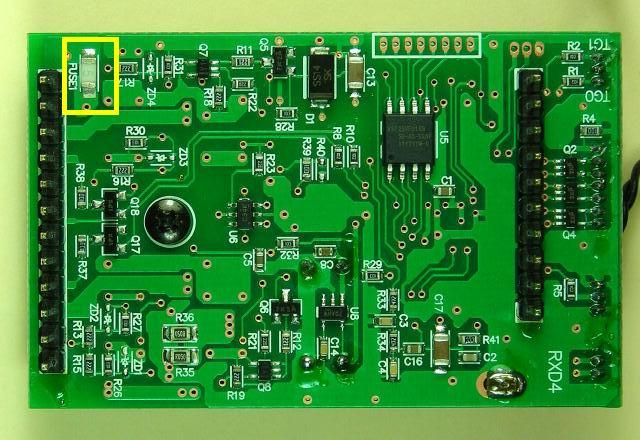 Replacement fuses are available from Mouser Electronics under the manufacturer's part number 0437005.WR for the 5-amp, 32-volt version and 0437008.WR for the 8-amp, 32-volt version.
If you are not comfortable removing and installing surface mounted components, send the receiver for repair to:
Precision RC
Mailing Address:
Precision RC
Suite 201 E3
16 Chestnut Street
Emerson, NJ 07630
U.S.A.
E-mail: revolution24@yahoo.com
Telephone: 1-201-221-6766
Hours of operation 10AM to 4PM, Monday to Friday
---