This article illustrates how to install Kadee Gauge 1 couplers on a USA Trains S-4. Two different methods are shown for mounting the 1831 (now 1909) couplers. Method 1 will allow more coupler swing, and Method 2 closer coupling but less coupler swing.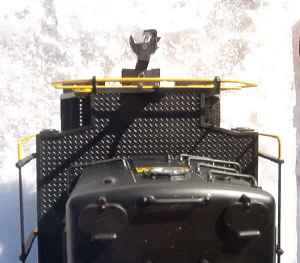 ---
Method 1
Remove the hook and loop couplers and trim the S-4 coupler shank as shown in the USA Trains instructions.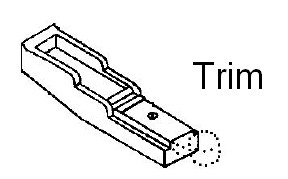 Assemble the Kadee coupler.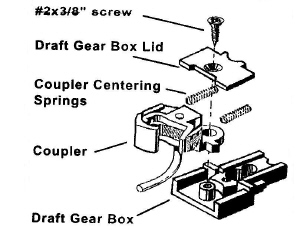 Install it using the large screw supplied by USAT and the barrel shaped bushing supplied by Kadee. Do not install the Kadee, flat, centering spring. The USAT shank has a centering spring built right in.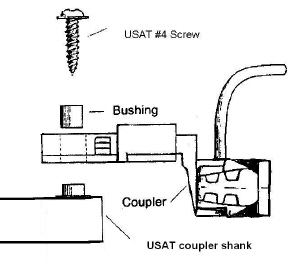 As both the USAT shank and Kadee coupler have self centering swing, there should be no problems even on tight curves.
---
Method 2
Drill the hole on the Kadee coupler shank out to 1/4 inch. Assemble the Kadee coupler.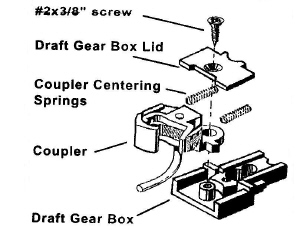 Remove the USAT hook and loop couplers and the self-centering mounting shank.
Install the Kadee coupler over the post. You may need a couple of washers under the coupler to correct the height and level it. A thin washer is also required under the original USA Trains mounting screw.