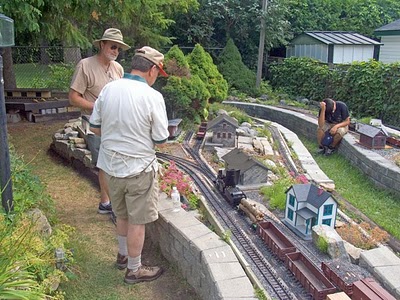 Meanwhile John Spencer and Carl Swail are switching cars at Spruce. It appears the sun may be claiming another victim, as Brad Larabie slumps on the wall at Ironwood Junction in the background.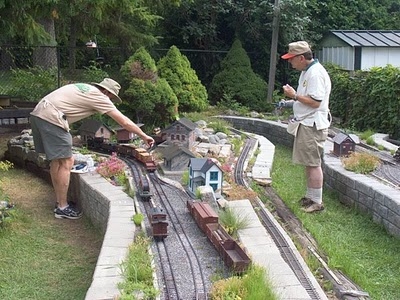 Carl is leaning over to uncouple cars. Too bad 3 foot screw drivers aren't a common commodity. Notice the nice stonework around both Ironwood Junction and Spruce. This is more handiwork by of that expert stonemason Lawrence Watkins.
John and Carl are still switching at Spruce. In the background it looks like Brad and Tyler Larabie have sought refuge from the sun beside the Dispatcher's shed. Or are they appealing to this afternoon's Dispatcher, probably their dad Gordie Larabie, for clearance through to Spruce?
Must be a tough assignment, the boys are still at it.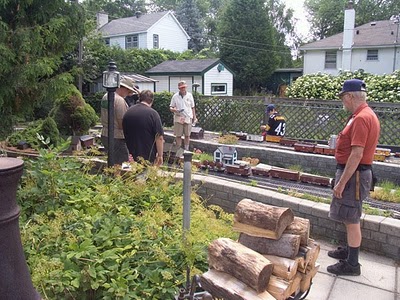 Oh! Oh! Brad and Tyler are back and they brought grandpa, Railway Roadmaster Gord Bellamy, with them. Is that a hammer in his belt?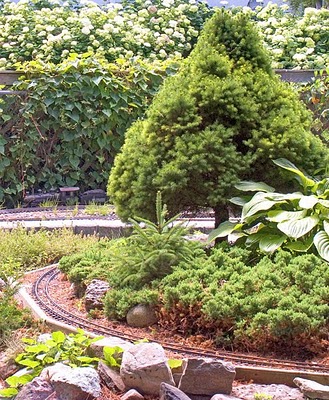 Hmmm? We switched to a picture of the scenery and the end of Spruce. Are we missing scenes of violence and coarse language?
Oh Look! John and Carl's train is in Ironwood Junction. I guess Brad's idea of bringing in a littler Executive muscle to bear must have worked.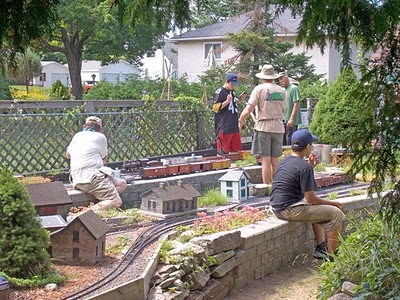 But things don't get any better for them. Now a third train crew Metin Ali (seated) and Ken Brunt are joining the fray. Patience gentlemen, these two adjacent points on the railway often create bottlenecks as trains from opposing directions wait for their turn to work in each.
It looks like Tyler Larabie and his brother finally got permission to move on to their switching assignment in Spruce, while their friend Metin Ali looks on.


A lightly weathered RP&M switcher operating in Nelson Yard.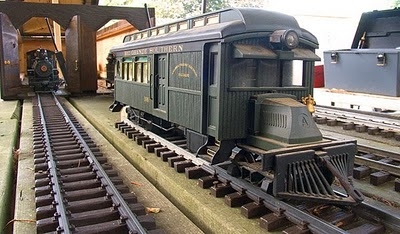 A nice wooden doodlebug! My guess is that this belongs to Ric Golding.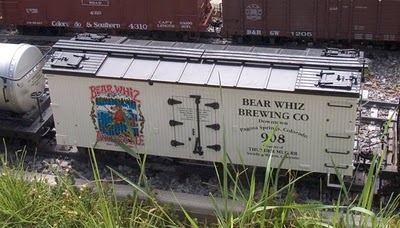 An interesting livery is on this wooden reefer.
Ric Golding is hand controlling his live steam Shay which worked all day as a yard switcher at Craig Leigh.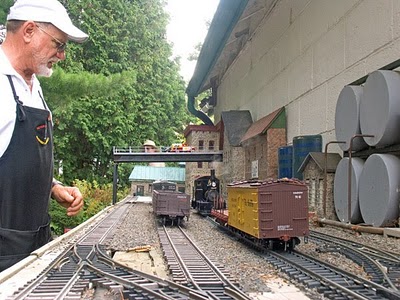 Ric is switching the local industries Scobie's Fine Foods and Brunt's Milling and Malting.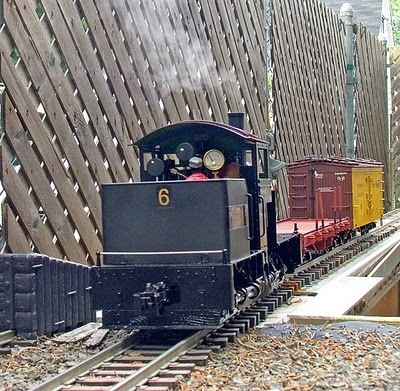 This is a nice shot of Ric's Shay puffing along.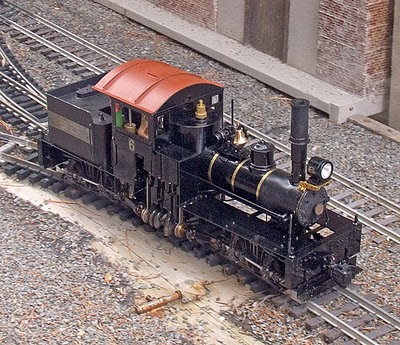 A closer look at Shay number 6.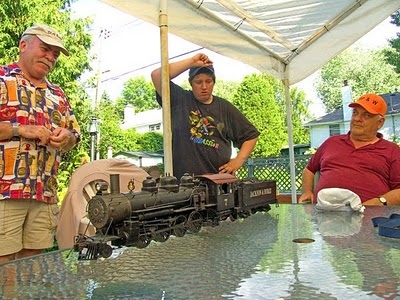 Bruce Chandler displaying his nicely kit bashed Mikado.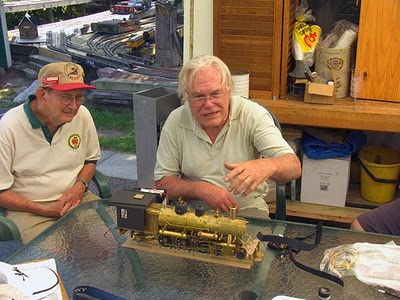 Mike Smithson displaying his scratch built brass Pacific which has been seven years in the making. Mike started this when he was twenty.
Fellow modelers admiring his machine work which includes an operating bell.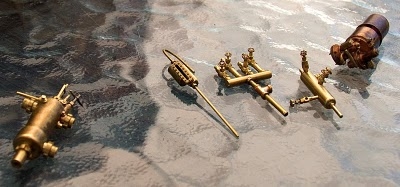 A close up of the some of the handmade details.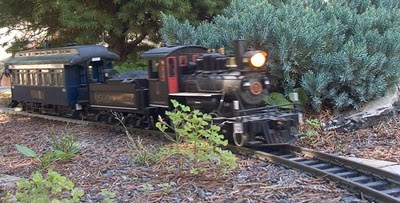 An evening dinner train is on the railway.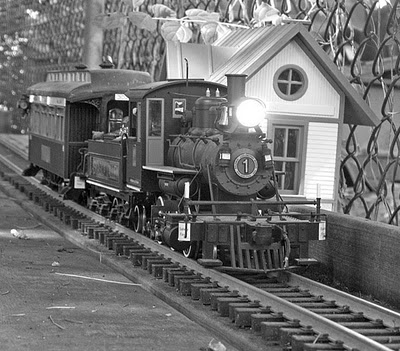 A black and white photo of the dinner train adds that realistic steam era touch as it stops at Mount St. Helens.
Tired after a long day on the railway OVGRS members gather in the crew's lounge.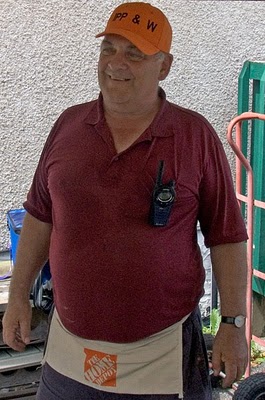 Fred Mills, IPP&W CEO, OVGRS President and jovial host. Thanks Fred! We all appreciate being able to run on the IPP&W Railway.