On Tuesday 17 July 2102, a small group of us met in Gravenhurst, Ontario (about 380 kilometers/235 miles west of Ottawa) for a dinner cruise on Lake Muskoka aboard the steamship Segwun.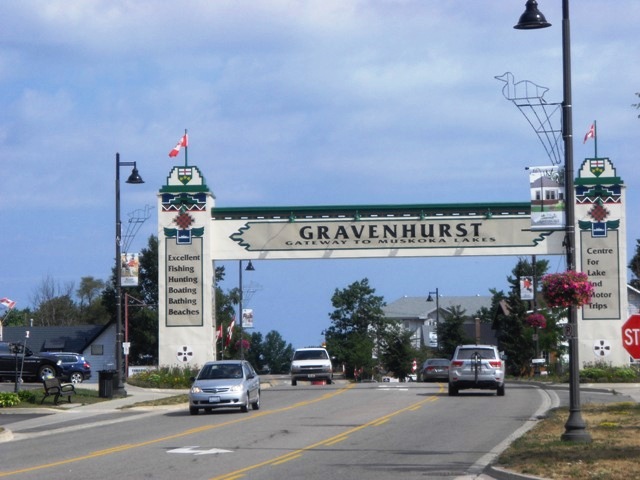 The Segwun, shown moored beside her sister ship the Wenonah, is the oldest surviving steam powered ship in North America.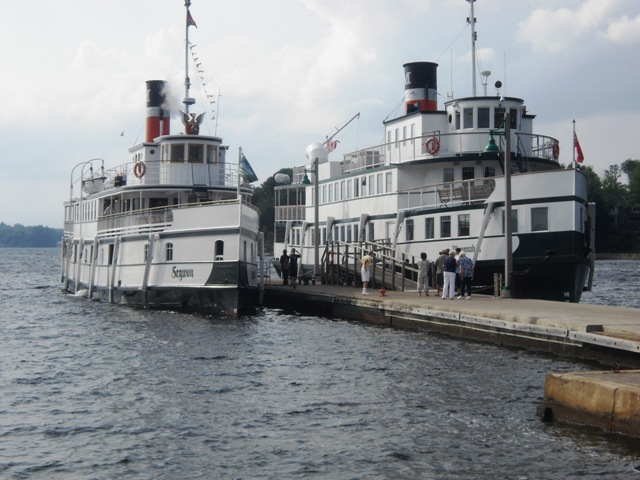 After a fine roast beef dinner in the aft dining room, we headed to the bow to enjoy a pleasant evening touring Lake Muskoka. From right to left are: Sue Caiazza (Syracuse, New York), Ric Golding (Carlyle, Illinois), Doug Matheson (Ottawa, Ontario), Paul and Penny Norton (Ottawa, Ontario), and Jan Golding (Carlyle, Illinois).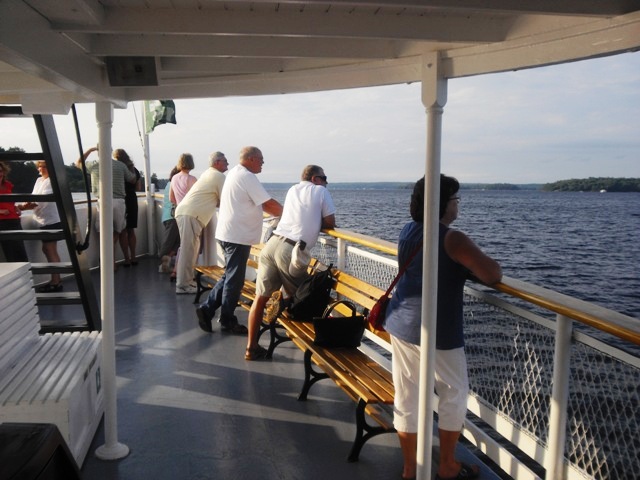 The top of the boiler room with the twin cylinders of the steam engine mounted on the floor.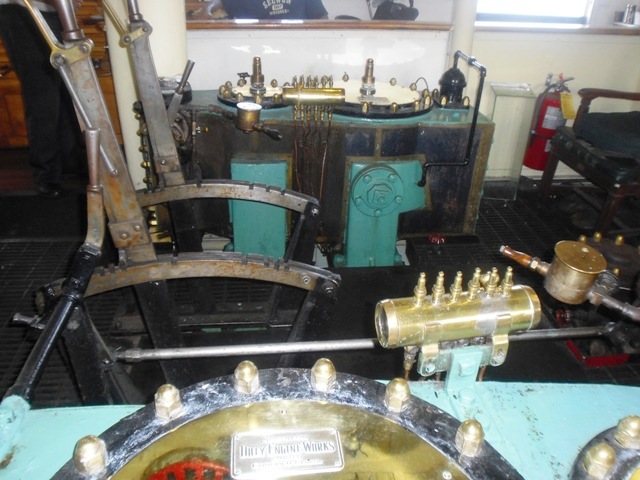 Sue takes a turn at the helm. Oh Susie! Didn't Ric warn you about sailors?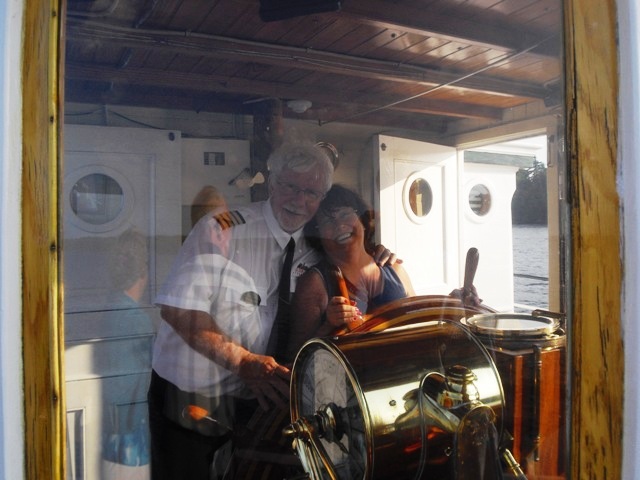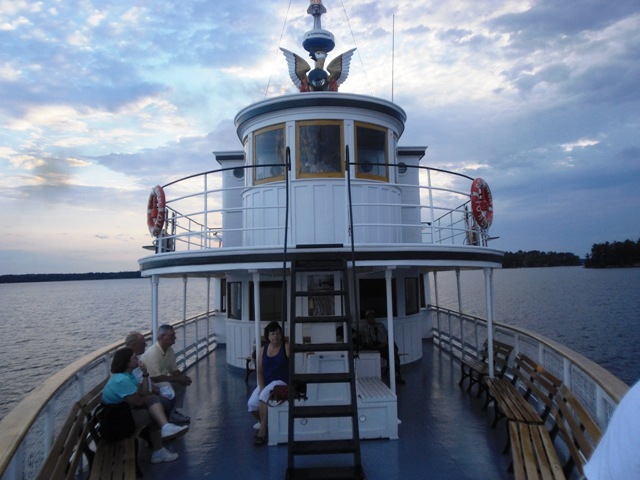 Sue, Paul, Doug, and Jan resting on the bow after a pleasant 3 1/2 hour cruise.
Thank you Roger Caiazza for the pictures.