On Sunday, September 9th (Grandparents Day) Doug Matheson asked if I could help him run trains for a small group of children. The kids ranged in age from two to five.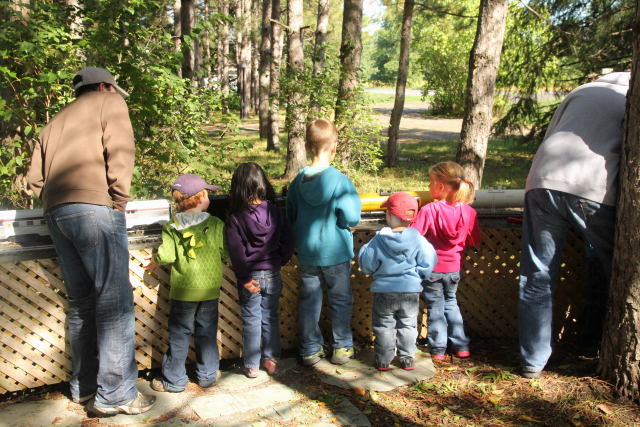 Here Doug is getting help from an eager young volunteer turning his K-27 steam locomotive on the new turntable.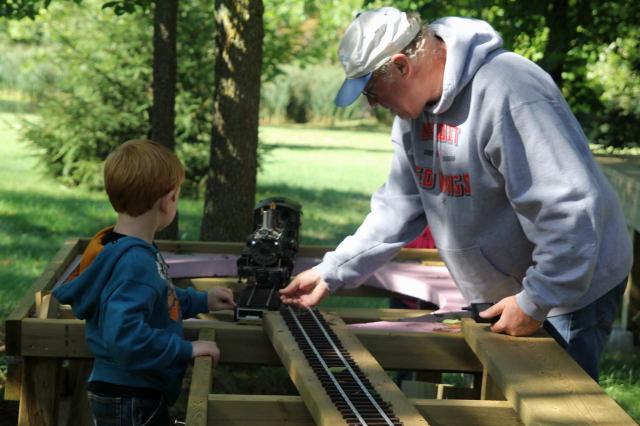 What amazed me was how quickly these youngsters learned to use the Revolution throttle and activate the horn and bell. Each one in turn hauled trains around the railway with Doug's steamer or my diesel. Here Doug's grandson Owen anxiously waits for me to re-rail a troublesome car.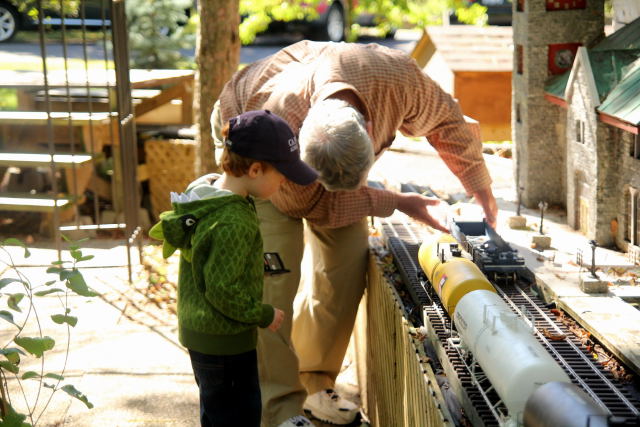 After lunch the kids begged their parents for more time to run trains. It was decided that each would have one more pass around the railway. I had to laugh when Owen, who usually runs trains at Lionel speeds, tie crawled his train in order to make his turn last as long as possible. After reversing directions a few times at the other end of the railway, I had to send Grandpa down to explain to him that others were anxiously waiting their turn.