On Thursday the 16th of July 2009, garden railway enthusiasts from Canada, the United States of America, and England gathered at Doug Matheson's to run on his Northland Railway.
Doug's garden railway is designed for narrow gauge live steam motive power, with a strong emphasis on the garden.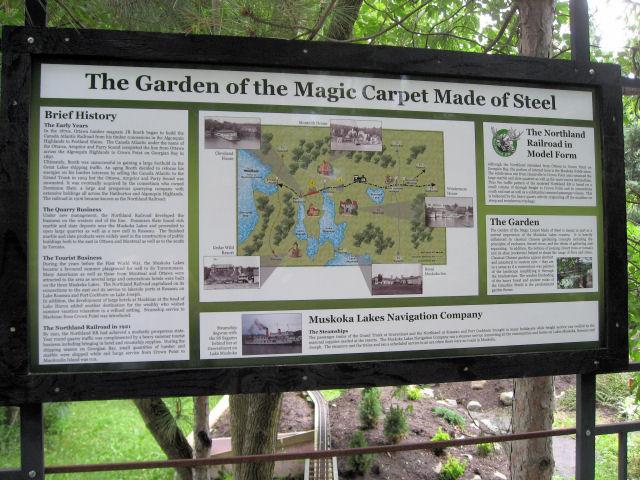 What a grand time! He's got a nice new sign!

I didn't waste any time and ran my rebuilt ten wheeler around the layout.

The layout continues to evolve. He has brought in 25 yards of topsoil to build up the garden and it looks very impressive!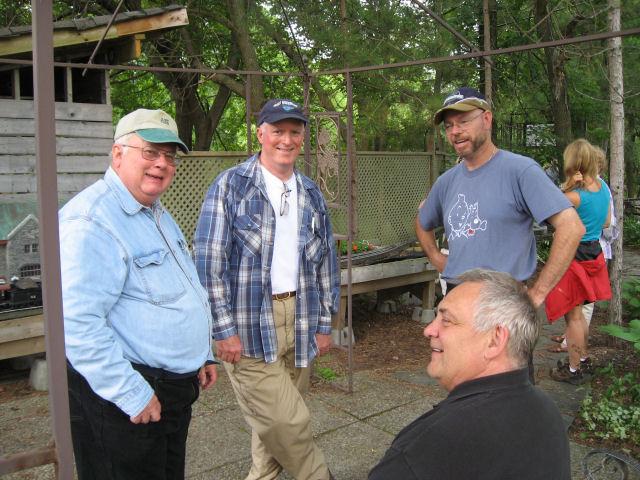 It was a time to renew old acquaintances and form new friendships. Here Don Howard, Terry Foley, Gaetan Charette and Fred Mills discussing the latest in operations.

Jean and I got to meet Terry Foley's traveling companion Ig as well.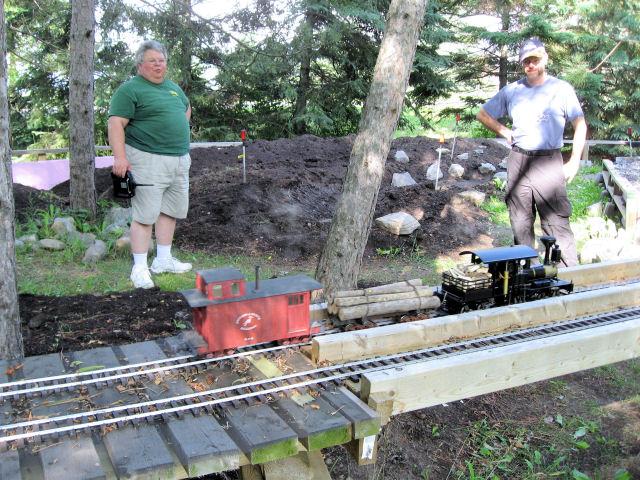 Jon Radder got his live steamer running and I contributed a couple of cars for him to haul.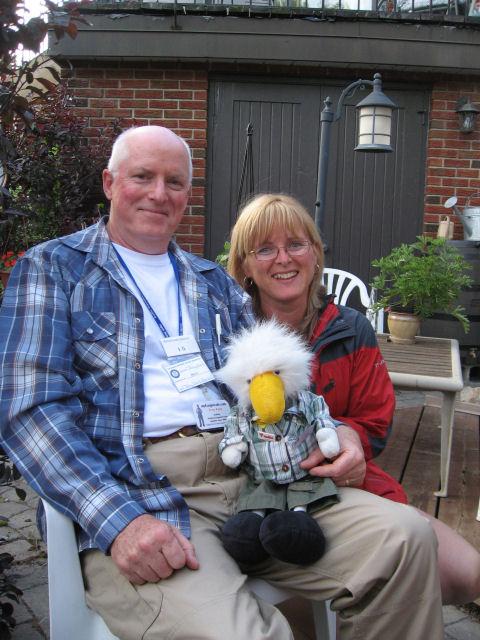 Ig was in big demand for pictures. Here he is with Terry and Nicole just before the big barbecue supper at Doug's.
It sure made a great start for a great long weekend.
The remaining three days of the 2009 American Invasion of Ottawa are described in the following three pages which are filled with lots and lots of pictures. To view the pictures, click on one of the following links.
2009 American Invasion of Ottawa Day 2
2009 American Invasion of Ottawa Day 3