ANOTHER SEASON OF RAILWAY OPERATIONS COMING TO A CLOSE
The Canadian Thanksgiving Holiday Weekend is usually the end of our railway operations. During the next few weeks the buildings on the railway will placed in storage. Our end of the season get together will be held on Saturday December 8th at 10AM in the winter crew's lounge. All OVGRS members are encouraged to attend.
---
NEW TRACK PLAN
Joel Racine has provided a updated track plan of the IPP&W and RPM Railways which has been added to the TRACK SECTION of the website.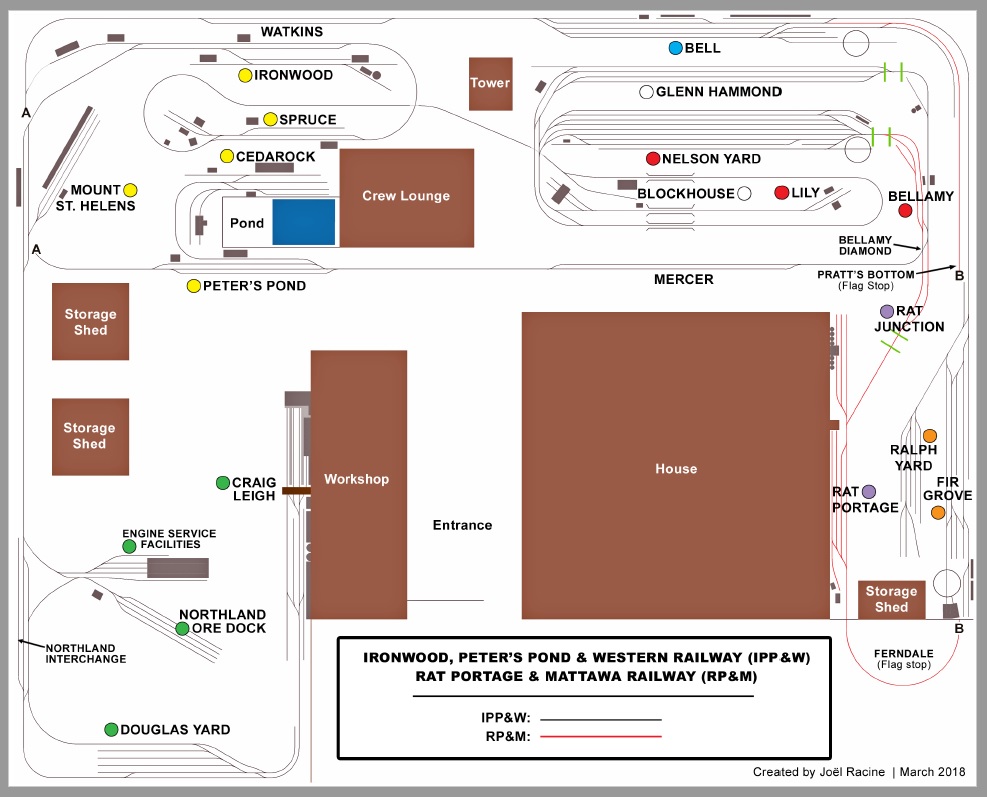 ---
NEW MATERIAL FOR THE OVGRS WEB SITE
Mike Hamer, an enthusiast in both HO and large scale model railroading, has posted hundreds of pictures on his blog GARDEN RAILROADING OTTAWA. The blog includes a weekly picture gallery of railway operations on garden railways in the Ottawa area and beyond.
I encourage you to visit Mike's blog. The pictures can be viewed in a larger format by simply clicking once on the first one, and then selecting the others using the thumbnails at the bottom of the screen. Don't forget to view the picture galleries in his Archive Section as well. They date back as far as the 2013 American Invasion of Ottawa.
Chris Lyon, another enthusiast in both HO and large scale model railroading, also has a lot of information on both scale in his LYON VALLEY NORTHERN blog.
Chris has also worked with Mike to create a number of videos of large scale train operations.
---