ANOTHER SEASON OF RAILWAY OPERATIONS COMES TO A CLOSE
It has been a great summer of railway operations. However as the frosty days of late fall approach, the members of the Ottawa Valley GRS had to store the buildings away to prepare the railways for the their long winter's nap. As usual, the closing day has been captured and placed on Mike Hamer's blog GARDEN RAILROADING OTTAWA for all to view.
---
NEW LARGE SCALE ITEMS FOR SALE
There are a number of new items that have been added to the ITEMS FOR SALE PAGE.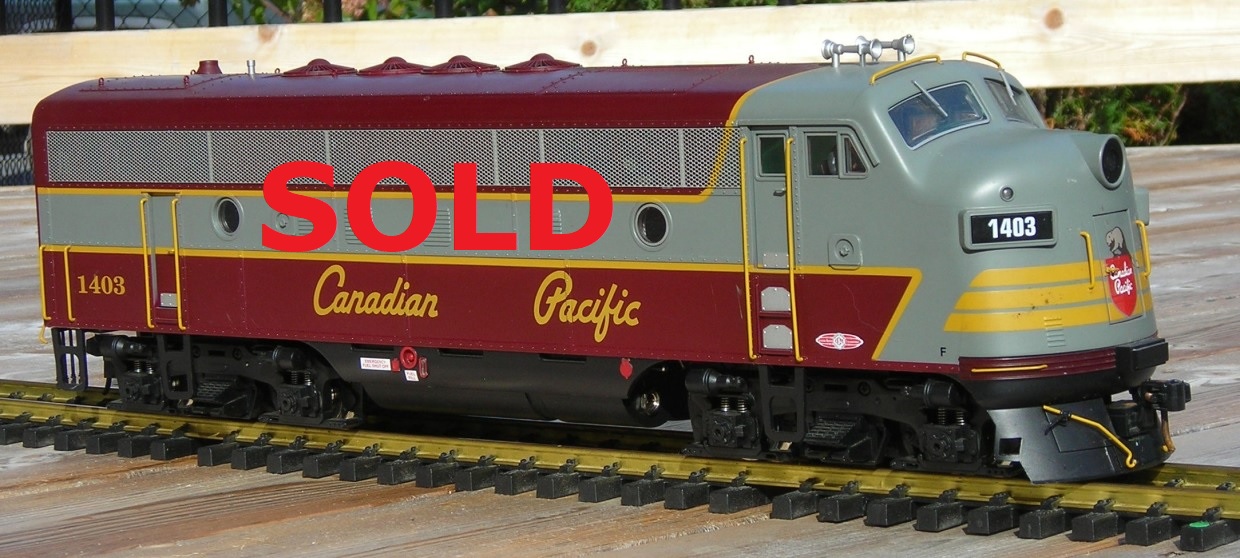 This handsome locomotive was professionally converted to battery power, radio control and sound. It has a Revolution receiver, Phoenix Sound P8, 18.5 volt lithium-ion battery, and Kadee couplers.
---
NEW MATERIAL FOR THE OVGRS WEB SITE
Mike Hamer, an enthusiast in both HO and large scale model railroading, has posted hundreds of pictures on his blog GARDEN RAILROADING OTTAWA. The blog includes a weekly picture gallery of railway operations on garden railways in the Ottawa area and beyond.
I encourage you to visit Mike's blog. The pictures can be viewed in a larger format by simply clicking once on the first one, and then selecting the others using the icons at the bottom of the screen. Don't forget to view the picture galleries in his Archive Section as well. They date back as far as the 2013 American Invasion of Ottawa.
Chris Lyon, another enthusiast in both HO and large scale model railroading, also has a lot of information on both scale in his LYON VALLEY NORTHERN blog.
Chris has also worked with Mike to create a number of videos of large scale train operations.
---